The language that the world community understands is English. Think about visiting any foreign country without your command over English; I am sure you will start shivering with fear. Such is the impact of English language. And the building blocks of this language is certainly the English Alphabets.
If you happen to be parent of a small kid who has just started encountering with English alphabets, you might have started entertaining thoughts about how to make your children a quick learner as far as learning English Alphabets are concerned. Just read this article till end to get the talisman.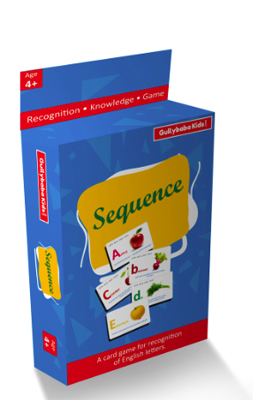 Given below are the tips to make your child learn the English alphabet sequence:
Start Conversing in English: Some of you may have started thinking as to how English speaking will help your toddler learn English alphabets, given the fact that it is yet to learn English alphabets. But, it is effective. Just imagine the scenario: Decorate five things sequentially–Apple, Ball, Cake, Doll and a toy elephant. Now, start telling, after eating Apple, I took a Ball, a Doll and then sat on Elephant. Your kids may not be able to understand some words that you have uttered, but this narration will certainly help them understand as to which word comes the next. If you keep telling them like this, they will pick the sequence after some days of practice. This is in fact very important thing to understand if you want to know as to how to make your child learn English alphabet sequence.
Put all the Objects of English Words: It will only take 26 small items, and your kids will become closer to learn English Alphabets. For example, Apple for A, Ball for B, so on and so forth. Mind, you should not put all the objects in a single day on your kids' platter. They may not be able to digest it all in one go. You can start with just 4 or 5 words and watch the response of your kids. If they respond favourably, you can keep on adding words with each passing day. In a quest to know as to how to make your child learn English alphabet sequence it is very important thing to understand.
Go for Sequence Cards: If you do not have time or mindset to experiment the above written tips, just go for sequence cards. These types of cards contain 26 alphabet cards along with illustrations for making learning a child's play. Moreover, the size of the cards is perfect to get grabbed in little hands. These cards will help hone the creativity of your kids and they will be able to recognise the alphabets of English language in sequence with utmost ease and perfection. The card of this type is not only a game, rather it is a complete package for enhancing knowledge and intelligence of your little genius.
It is important to know here that the above-given tips include but not limited to the tips to know as to how to make your child learn English alphabet sequence.