Do you know that keeping the mind active from childhood actually leads to a better quality of life? Keeping mind active even lessens the chances of mental illness in old age. For this Gullybaba comes with lots of  Puzzle games for kids.
As parents, your first responsibility is to find out the ways that will be helpful for your child's brain development.
But, what you might not know is that a simple puzzle game for kids can be so effective that you may not need anything else. Kids will get lots of fun from the  Puzzle games.
Here we will discuss some awesome benefits that your child will get from playing a puzzle game.
PUZZLE GAME FOR KIDS ARE BEST FOR BRAIN DEVELOPMENT
Learn how playing a Gullybaba kids' puzzle game helps a lot in improving memory and reinforcing the connection between kid's brain cells.
Solving puzzles are not only fun but also a kind of brain training for your kids. These are super brain skills that your kids will develop while playing a puzzle game:
Puzzle games for kids help to develop their ability to focus and keep their attention for a long time. While playing games like Jigsaw puzzles, your kid has to create a whole image by joining different pieces. While joining pieces, children have to maintain their focus and it thus helps in improving their observational skills.
Puzzle games for kids like maze puzzles or number remembering puzzles help to stimulate the brain and make your child think more and in the process develop the memory and recollection skills with time.
DEVELOPING COPING STRATEGIES
If you think that a puzzle game for kids is just for fun, you are probably wrong. In order to deal with frustration, what is required is patience and tolerance. The kids, as they join the parts of the image, do learn the art of acceptance. As the kids grow they intend to make less complaints and do things on their own.
Puzzle games require hand-eye coordination which is a great mental exercise. Games like drag the pieces of the pictures on the right places or Join the Dots, lets your child use their hands and eye both and it's not only entertaining, but informative as well.
Remember, letting your kids have fun and learn at the same time is your goal here. Puzzle games will not only keep them entertained and curious, but you will also see significant changes in their observational skill and behavior over time.
So, your work is to find the best puzzle game for your child, react to and make it more fun by joining them.
So, what are you waiting for? Choose the best from the variety of different puzzle games for kids Launched by "Gullybaba Kids", get it now and contribute significantly for the greater good of your child's brain development.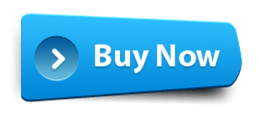 I Think you all must have played the Puzzle Game in your Childhood. Comment below for any query.